ProductContent
Adirondack Park: Mountain Conifer Forest Essential Oil Blend
$
33.00
You Save:

$-33.00

(100%)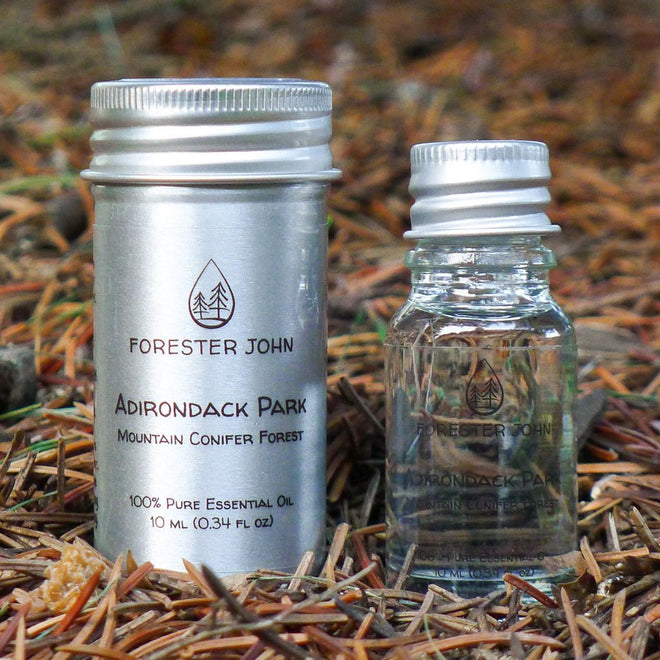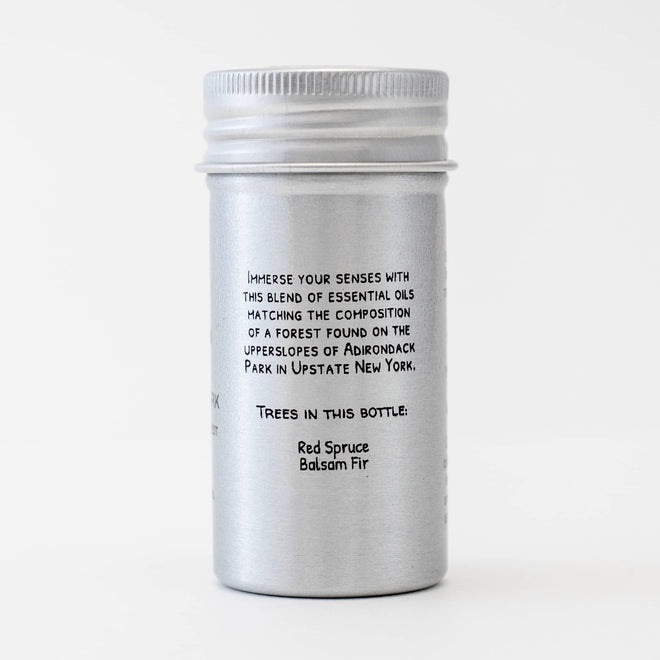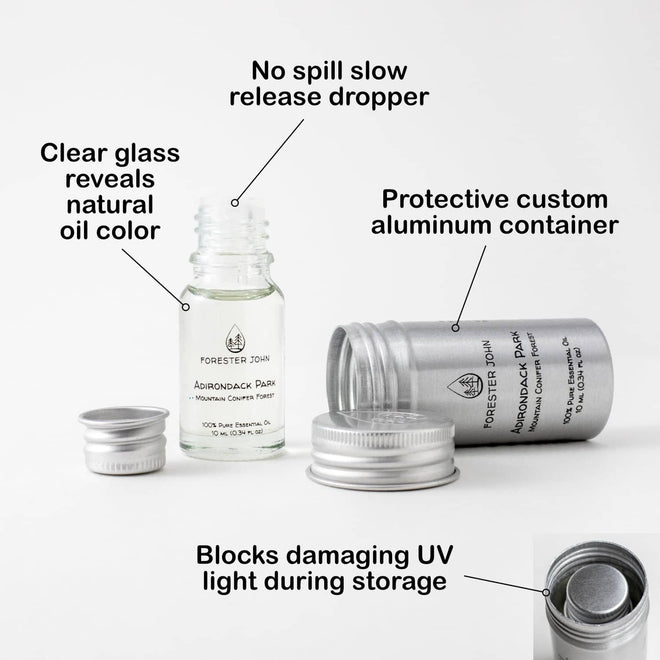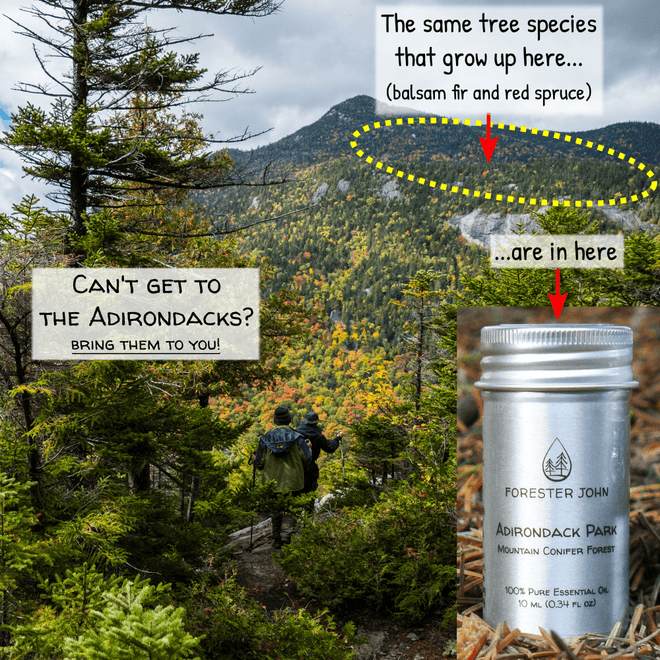 Adirondack Park: Mountain Conifer Forest Essential Oil Blend
$
33.00
You Save:

$-33.00

(100%)
Product Description
Description

Info

Use

Shipping
Description
Put Your Hiking Boots on, We're Going for a Climb...
Introducing the Adirondack Park - Mountain Conifer Forest essential oil blend made exclusively by Forester John.
This invigorating blend of essential oils is inspired by the pure red spruce and balsam fir forests that appear on the cool upper slopes of the Adirondack Mountains of Upstate New York.
Specifically, this forest occurs at about 3,000 to 4,000 feet of elevation.
At this height, the hardwood trees give way to pure stands of fragrant conifers (aren't the views spectacular?!).
The fresh and clean high notes of the balsam fir complement the sweet and lush notes of the red spruce.
If you are looking for a Christmas tree scented essential oil this would be a great choice.
Close your eyes, feel the breeze, and enjoy one of nature's finest smells.
See you on the trail;)
-Forester John ↟
Info
Ingredients:
Balsam Fir (Abies balsamea)
Red Spruce (Picea rubens)
100% PURE Undiluted Essential Oil
Specs:
Volume: 10 ml
Drops per bottle: ~250
How the essential oil was made:
Through a process called steam distillation.
Hot steam is forced through needles and branches, thereby pulling out aromatic compounds from the plant into a collecting tube, where the steam is cooled and condensed back into a liquid form of essential oil.
What you'll receive:
A fresh and clean forest scent! Your essential oil will be in a clear glass bottle with a slow-release vertical dropper.
The bottle will be in a custom aluminum carry-tube to keep it safe from breaks and to eliminate exposure to UV, keeping your essential oil fresher longer.
Use
General Use:
The most common use is for aromatics. Diffuse in your essential oil ultrasonic diffuser of choice. Start with 5 drops of essential oil per 100 ml of water and adjust up or down from there.
Google "essential oil diffuser" and you will get a ton of options, including on Amazon, for under $30.
If using topically, dilute with a carrier oil such as jojoba, argan, sweet almond, or coconut. A good starting point is 12 drops per 10 ml ( 4% solution).
Use Around Pets:
Cats are especially sensitive to essential oils and you should always be cautious if you use near pets. Most resources I have seen say you can diffuse low doses of essential oil as long as your pet can leave a well-ventilated space.
Consult with your veterinarian if you have concerns.
Caution:
Possible skin sensitivity. Keep out of reach of children. If you are pregnant, nursing, or under a doctor's care, consult your physician. Avoid contact with eyes, inner ears, and sensitive areas
Shipping
Shipping Info:
FREE SHIPPING when you order $49 or more.
All other orders ship for $4.00.
All products ship from St. Paul, MN via USPS First Class or Parcel Select.
Typical transit times to the East and West Coasts are 2 to 3 days.
Protecting and Preserving the Adirondacks
The Essence of Aromatherapy
A friend gave me a bottle of this fragrance as a gift and it was the best present ever!
I never really got the concept of aromatherapy until I experienced. these aromas of the forests. When coming home after a stressful day, I diffuse these oils and am instantly more relaxed and peaceful. It's like being transported to a sunlit woodland away from the chaos of the city.
Stops cubicle blues…..
Just went from being out in the "field" working, to inside the office… this scent helps me beat the "cubicle blues"
By making me feel
Outside!
Adirondack
Frequent traveler to the Adirondacks. This takes me back to the High Peaks region. Clean. Fresh evergreen scent. Well done.
Best Evergreen oils ever!
I am literally addicted to Forester John's oils. I have searched for many years for the REAL SCENT of the forest and have never found anything that smelled like the forest until I found these oils. They bring me straight into the middle of the forest! Please don't ever stop making these oils!
Crisp Fall Day With Hint of Smoke
This full-size Adirondack Park oil will be a gift to someone who lived in that area but is now in Florida (no mountains here!), The sample pack allowed me to try it myself. I find the vapors refreshing, clear and crisp. In my diffuser, I need about 10 drops because to me, some of these oils provide more of a background scent. This one is refreshing yet non-intrusive, with a hint of fall smoke to it. I like it very much and will keep buying these oils.